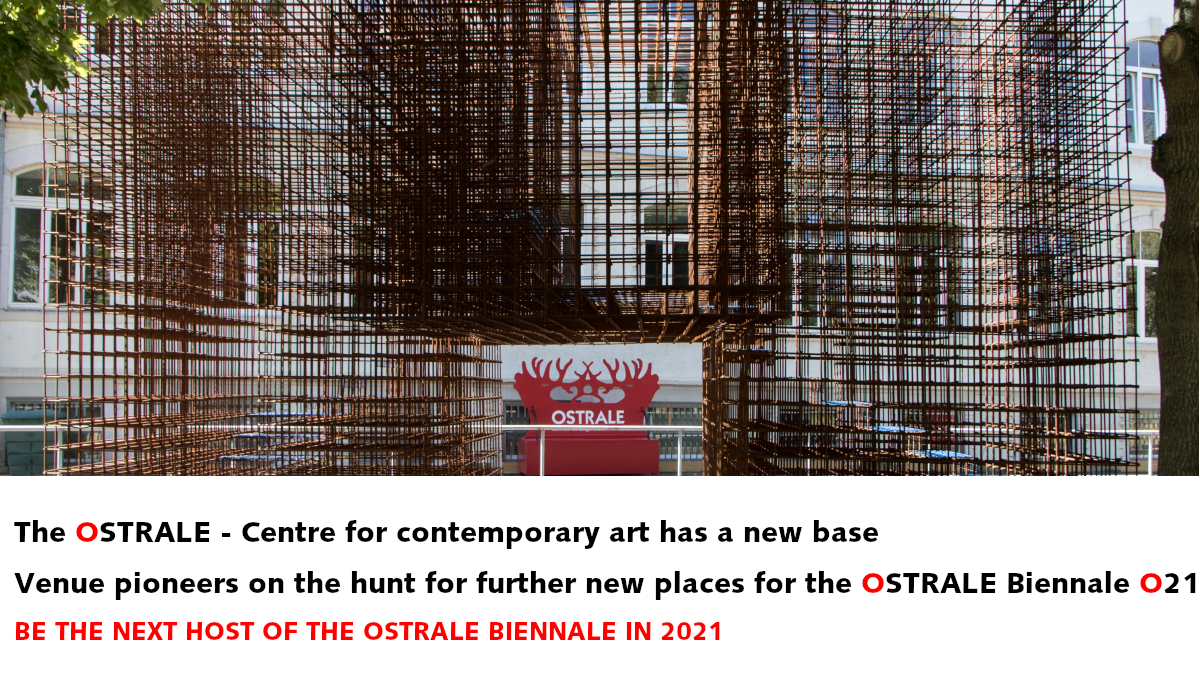 As the OSTRALE - Centre for Contemporary Art will have a new base and a new but smaller event venue, that will come into use in March 2020 the earliest, the OSTRALE Biennale is already looking for a new building in Dresden for the next Biennale year of 2021. The internatrional exhibition of contemporary arts there will again be supplemented by several decentralised exhibition venues.
The OSTRALE Biennale O19 ended successfully on 1 September 2019, as the former cigarette factory f6 (Schandauer Straße 68) was made available to us by USD immobilien GmbH as a central exhibition venue for an interim use of a few months. This wonderful building with its own history and character has become part of the exhibition itself, entered into dialogue with the exhibited works of art and enchanted all 28,000 visitors who came to the exhibition and its events. For the two summer months in which the Biennale was held, this building was put back on Dresden's map and became an outstanding site of the city's cultural landscape.
For the 2021 Biennale, however, we are still looking for a new, suitable building that could serve as a central location for our international exhibition of contemporary art. "As 'venue pioneers', we would love to continue to present a show of contemporary international art that is curated as comprehensively as possible in a Dresden district where art would otherwise not be so strongly represented. For this, we would need around 6,000 square meters of buildings plus open-air grounds. It would be great if we could revitalize a temporarily vacant building again", says Biennale Director Andrea Hilger.
The next OSTRALE Biennale will take place from 1 July to 3 October, once again including our largescale educational programme for school classes. Schools will be able to use the OSTRALE for art classes over a longer period of 7 weeks.
Interim uses make the property known, create a new image for old locations, revitalise, enhance urban spatial qualities, maintain building structures that shape the cityscape, offer lively discourse on urban development, offer opportunities for citizen participation, offer space for innovative uses and disadvantaged groups, create strategic time savings until the new use, are less legally binding, can be implemented unbureaucratically, reduce running costs, can be subsidized, reach potential permanent users, and also shape urban development.
If you have such a building that you would like to make us available, please contact us at: leyser[at]ostrale.freunde.de
(Artwork © Werner Bitzigeio / Photo © Peter Fischer)