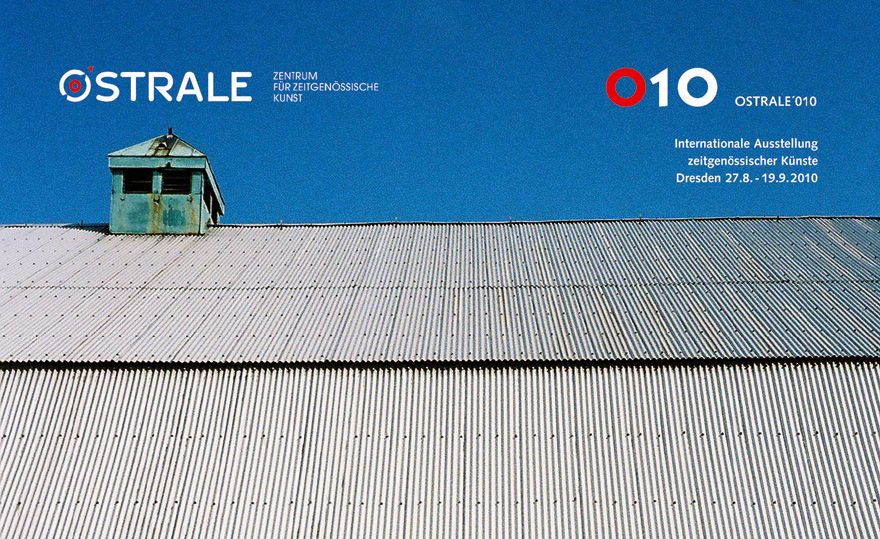 Rites of Passage
duration: 23 days
15,000 m² exhibition space indoor
50,000 m² exhibition space outdoor
200 artists and artist groups
30 artists OSTRALE.xtra
24 nationalities
16,000 (plus 2,000 children) visitors
SEE THE CATALOGUE (pdf)
Art as concentration on the path of a Rite of Passage
"With the title Rites of Passage the OSTRALE O'10 focuses on the nature of these rites, the initiation, from child- to adulthood, from unconsciousness to consciousness – a process of maturity beginning inside.
This theme is equivalent for the development of the OSTRALE presenting this year contemporary, national and international art for the fourth time.
It is the reason to especially invite artists to this year's festival, who work with left over material originating from the site and in the transformative sense of artistic rites of passage assemble it to a new order.
151 visual and 116 performing artists challenge and inspire you now to deal with their work and the impulses departing from it.
We invite you – to the Rites of Passage." (Andrea Hilger, Dr. Martin Müller)
Exhibition venues: the cattle shed, the social wing, the pig shed, the fat smeltery, the sheep shed, the Western feeding stalls and the donkey shed in the historical Erlwein slaughterhouse of Dresden
Curators: Martin Müller, Andrea Hilger
Jury Award: Gregor Collienne/Belgium/Photography "unknown"
People's Choice Award: Andreas Hetfeld/Netherlands/Installation "Raum des Glaubens"
OUT of OSTRALE O10: This year the organizers of OSTRALE O10 have invited three cultural centers from three Europeans cities to join a cooperation: Katowice (Poland), Eupen (Belgium), and Pecs (Hungary), to create a chain of common experiences and aesthetic values of young Europeans.