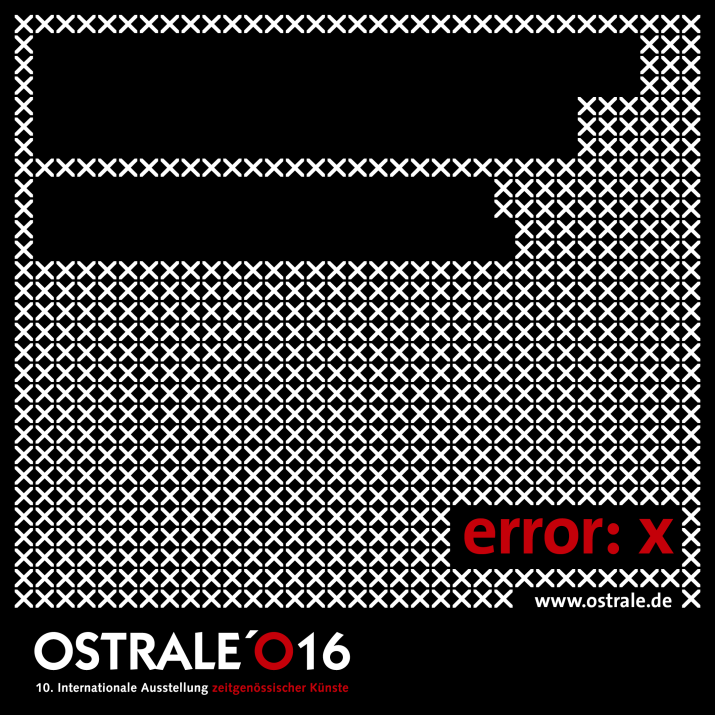 error: X
10th International Exhibition for contemporary Arts in Dresden

1.7. - 25.9.2016

Every year the OSTRALE – international exhibition of contemporary arts – is unifying young emerging artists with international established artists, whom express themselves in all kinds of artistical genres over an exhibition area of more than 20,000 sq. metres. Artists from all over the world will deal with the issue of the 10th edition of the exhibition addressed to "error: X".
OSTRALE is designed as an independent platform for young artists, and intends to give them space for all forms of the artsitic genres – from painting to photography and sculpture and visual and performing arts, including painting, sculpture and installations, up to dance as well as performance and video art.

For the 10th time OSTRALE is presenting international contemporary art from July 1st to September 25th on Dresden' Ostragehege in Hall 4 at Messe Dresden, and the feeding sheds, each with a massive hayloft of the impressive Erlwein slaughterhouse complex. An extraordinary venue, located close to the historical center of the city, which makes an open discourse possible for visitors of OSTRALE between industrial monument, global international dispositions and an unique art experience.

"Browar Mieszczanski" Wrocław – another place with industrial history – will be the host for temporally shifted OSTRALE event "OSTRALE_weht_ODER" during the European Capital of Culture Wrocław 2016 from May 13th to July 31st.