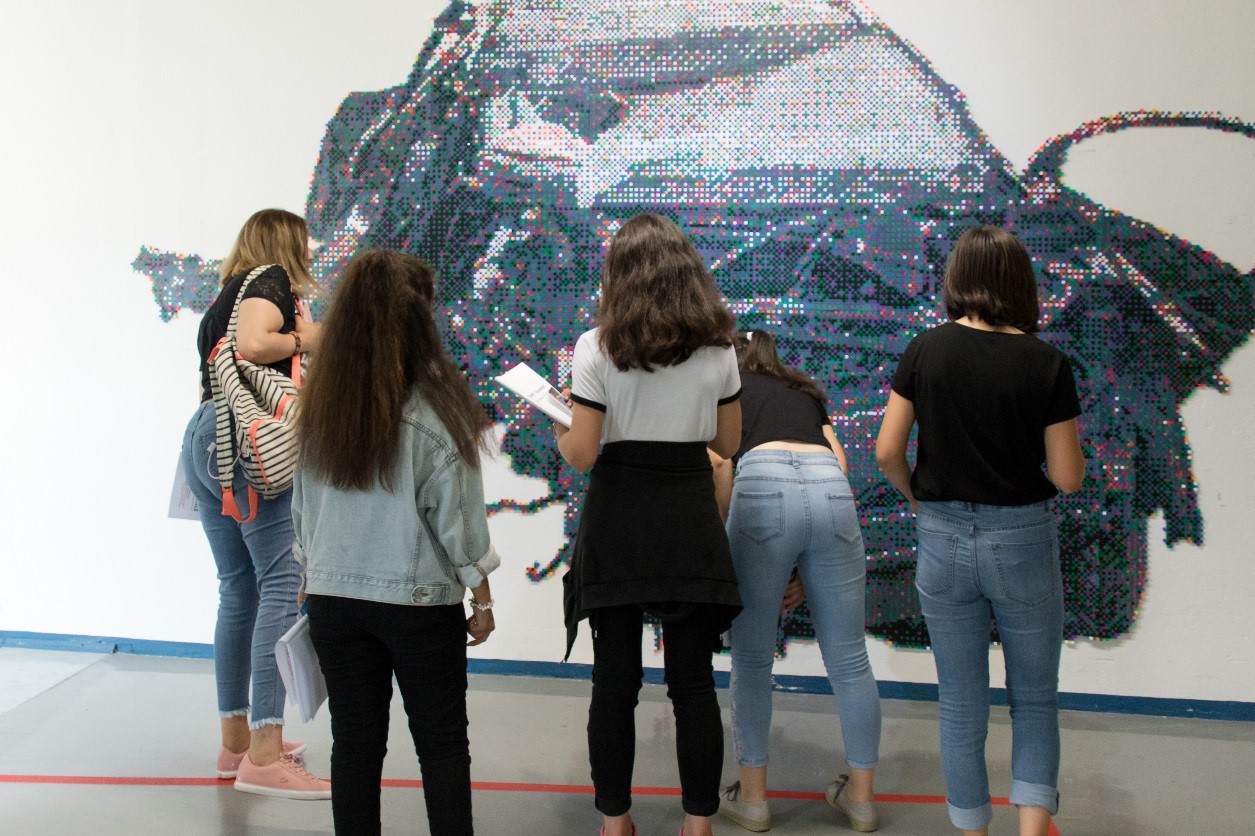 The project "MUTPROBE in bewegten Bildern!" ("Bravery In Moving Pictures!") provided creative-practical experiences in the perception of children's and women's rights as an examination of the possibilities of involvement and participation. The project for about 10 girls and younger women between the ages of 9 and 16 had the goal of consciously activating diverse processes for self-discovery through physical exercise and artistic expression in order to build up psychological resistance, self-esteem and team spirit, to transform negative feelings into positive emotions and to train one's own self-esteem in DOING things together.
In the context of the social commitment, which underpins the vision of the OSTRALE, we decided to develop the project with the young women of the refugee centre in the Hamburger Straße Dresden, because the multiculturalism of the group could trigger an interesting exchange around the concept of femininity.
In addition, the MUTPROBE project has become part of the OSTRALE Bienniale O19, which this year has initiated an international artist in residence program "WomanIsm" with artists from Germany and Africa. Against this background the OSTRALE wanted to pursue its social goals by facilitating an exchange between the young group of the participants and these strong female professionals in the art field.
The project was divided into 3 phases and consisted of various activities, all aimed at stimulating critical reflection on the theme of femininity among young girls in the context of the OSTRALE Biennale O19.