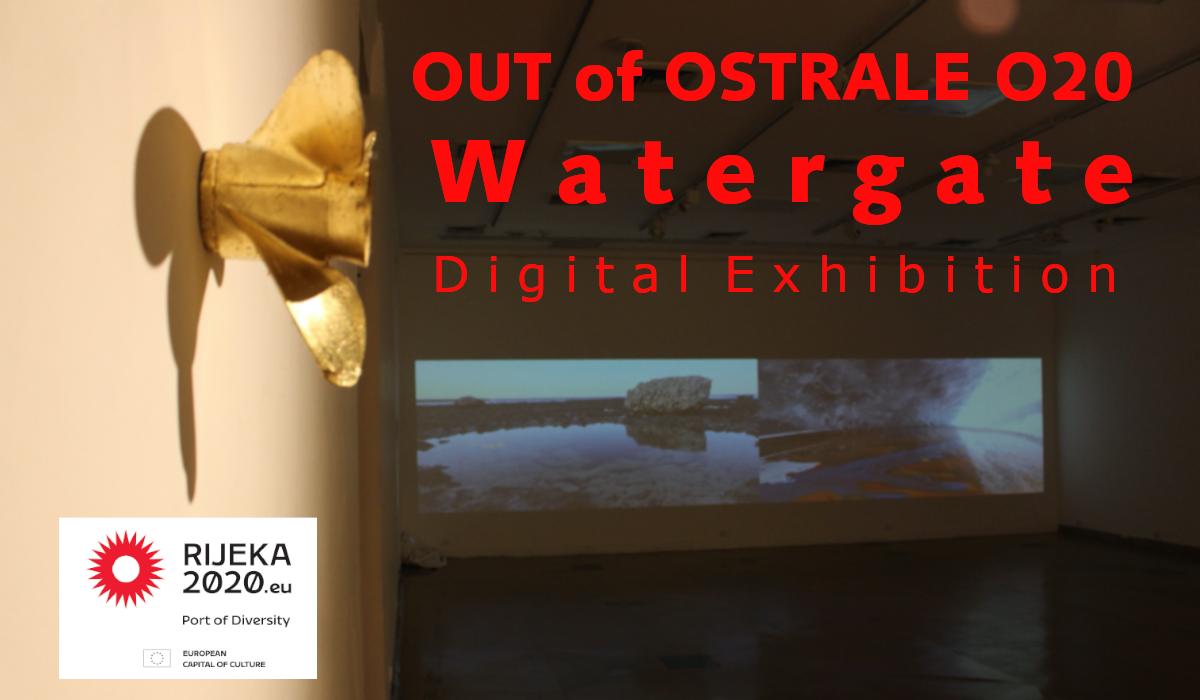 The exhibition "Watergate" in the framework of the cooperation of OSTRALE with the European Capital of Culture Rijeka 2020 was originally planned to take place on site in Croatia from the 15th of August to the 10th of October this year.
However, the current worldwide Corona pandemic challenges many cultural institutions, including ours. Thanks to the great opportunities offered by the digital age, we are proud to present our international artists and their beautiful artworks here on our website in the form of an online exhibition instead.
"Watergate", from water to land, from land to water, always dependent on water, the gateway to humanity, the gateway to settlement and migration that has always been present, and the gateway to work and to world trade and its global challenges, including the feministic "WomanIsm"-movements in the fields of work and socialisation.
For the European Capital of Culture Rijeka 2020 we orient the concept of the digital exhibition to our main theme "isms" of the OSTRALE Biennale O19. We relate this main theme to the core topics of Rijeka 2020 – work, migration and water – under the title "Watergate". In this way, a profound relationship can be established between the topics of the OSTRALE and the identity of Rijeka.
Curators: Syowia Kyambi, Antka Hofmann, Toni Sant, Andrea Hilger
CLICK HERE TO SEE THE COMPLETE EXHIBITION IN PDF
(video works can be seen below with descriptions)