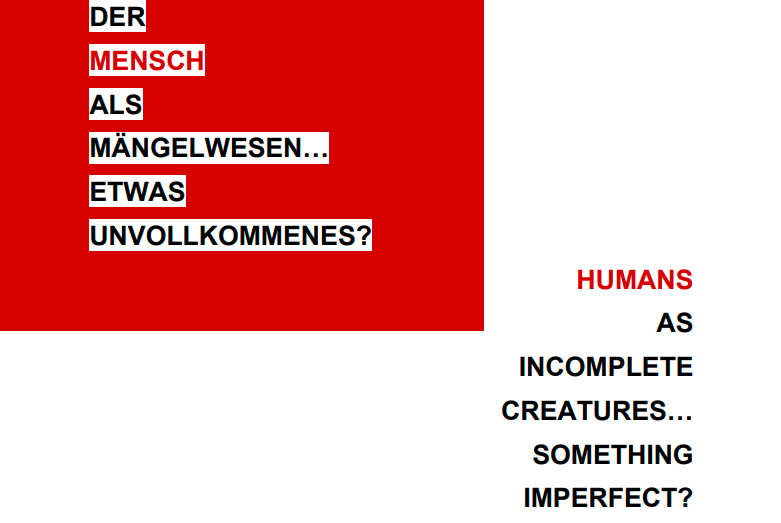 Humans as Incomplete Creatures
an exhibition from 14.04.2022 to 15.06.2022
from Marie-Luise Steguweit in frame of the FSJ
Place: OSTRALE.Basis | Rethelstraße 45 | 01139 Dresden
Opening hours: Tuesdays to Fridays, 10-17 o'clock | Free entry
Humans live only through leading a life.

Because of their shortcomings, humans make enormous efforts to relieve themselves: through technical interventions in the world, through forming communities and institutions and through the corresponding mental structures developed for them.
Humans think much more than they listen to their instinct.
What remains today is a human being who can no longer relieve itself through today's culture as it used to. Rather, its environment plays a trick. Instead of keeping the perception simple, which would achieve reassurance, today's time multiplies the possibilities of perception. The human being is stressed, overstrained and reacts irritably.
Results are human failures in the form of wars, social injustice, irreplaceable power structures and natural disasters.
Humans are trapped within themselves. How can they free themselves? Where does being human begin and where should it stop?
DOWNLOAD PDF BROSCHURE HERE