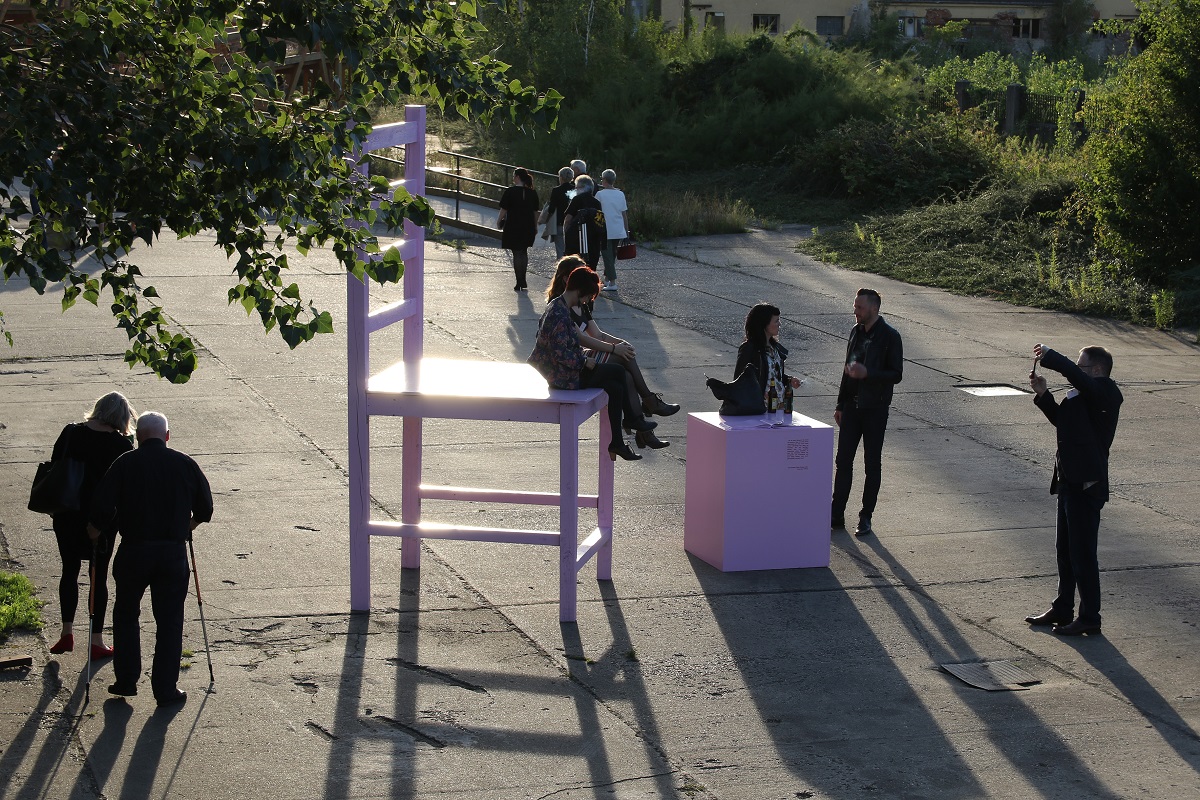 OSTRALE-guide "AllSense" for the blind and visually impaired
The OSTRALE gives the blind and visually impaired access to art through a specially programmed, free app.
"The app "AllSense" is a guide that allows you to represent a cross-section of 27 selected works of the exhibition and to present them by means of autodescriptions. We will use artworks and other places on the exhibition grounds, such as restaurants, restrooms etc., with so-called Bluetooth Beacons equipped.
The user of the app approaches these points, the description is announced, "describes the self-blind Dr. Jan Blüher, who has programmed the app with his company visorApps on behalf of the OSTRALE.
In addition to the app, a visual and tactile guidance system will give sight-impaired and blind people orientation. The app is available for both iOS and Android devices, and is accessible through the Play Store, App Store, and locally lending devices.
AllSense flyers with detailed information (pdf)
To whom is the project AllSense aimed?
The project is aimed especially at people with visual and hearing disabilities. They should be facilitated access to the exhibition through the All-Sense application or make each exhibit to be experienced.
The activities in the exhibition are aimed at all visitors. It aims to make art equally accessible to all and to convey different perspectives on creative spaces / artworks.
How many visitors should be included in AllSense?
The offers and activities (workshops, symposia, festival / finisage, etc.) are designed for up to 200 participants during the project period. The All-Sense application is available to every visitor to the exhibition. The all-sense guides can be used by 20 people at the same time.
sponsored by,