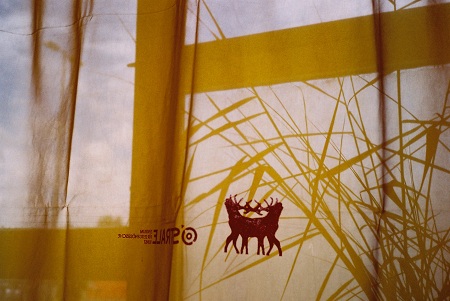 Interim Arrangements
duration: 23 days
15,000 m² exhibition space indoor
50,000 m² exhibition space outdoor
135 artists and artist groups
91 artists OSTRALE.xtra
22 nationalities
11,000 visitors
Entitled Interim Arrangements, this year's OSTRALE collates different artistic statements. The title refers to the unique character of the abandoned temporarily occupied buildings and fallow land of the exhibition areas as well as to the selected works in these rooms situated somewhere between genres and time.
Besides the works curated by the art direction of the OSTRALE taken from an open call for tender, for the first time two external curators were invited independent of each other to dedicate themselves to specific exhibition spaces on the ample terrain and to liven them up with regard to content.
Curator Lukas Feireiss from Berlin has planned the exhibition spaces around the centrally situated Rinderhalle (cattle barn) and the Schafstall (sheep pen) which present current visions and interpretations of architecture and the city in contemporary art. These exhibition spaces expose hoe architecture and visual culture are influencing each other in a creative interplay. Here, the emotional concern of many creative people comes into being, through ther urge for originality and the lust to experiment with spatial structures. In this manner, the general understanding and perception of space are questioned and widened. The projects featured in the OSTRALE range from installation, sculpture and architectural models all the way to illustration, painting, collage and photography. They all reveal a hidden creative potential for architecture and urban environments in inventive ways.
In the Direktorenville (a villa formerly owned by the manager of the abattoir) curated by painter and designer Martin Müller from Berlin, artistic positions are merged in 40 rooms whose similarities are not a predetermined topic or a discursive approach but the poetically reflecting quality of the critical examination of the artistic theme of transformation and transition. Unagitated and without a need for the "grand gesture", the works in the small rooms of the Direktorenvilla complement one another for the benefit of a focused and intense presentation which reflects and introduces – spatially and with regard to contents – the open and generative idea of the OSTRALE and the OSTRALE-Zentrum.
The works composed partly of free applications and partly invitations by the art direction are allocated on the ramshackle terrain complementarily and continuatively in a symbiotic relationship and situated at the future canter of arts. On the tour, the visitor is led through active and resting zones of discourse and can experience the wide range of contemporary art at the same time. The OSTRALE is an exhibition for art that can be experienced directly and physically. The rooms in all their variety provide space for inspiration and sensual perception of the audience.
Exhibition venues: the cattle shed, the social wing, the pig shed, the fat smeltery, the sheep shed, the director's villa, and the Western feeding stalls in the historical Erlwein slaughterhouse of Dresden
Curators: Martin Müller, Katja Albers, Lukas Feireis, Andrea Hilger
Jury Award: Andreas Hetfeld/Netherlands/Installation "Raum der Sehnsucht"
People's Choice Award: Hung Yun-Ting/Taiwan, Germany, Installation "XIAO XING XING-Sternchen"