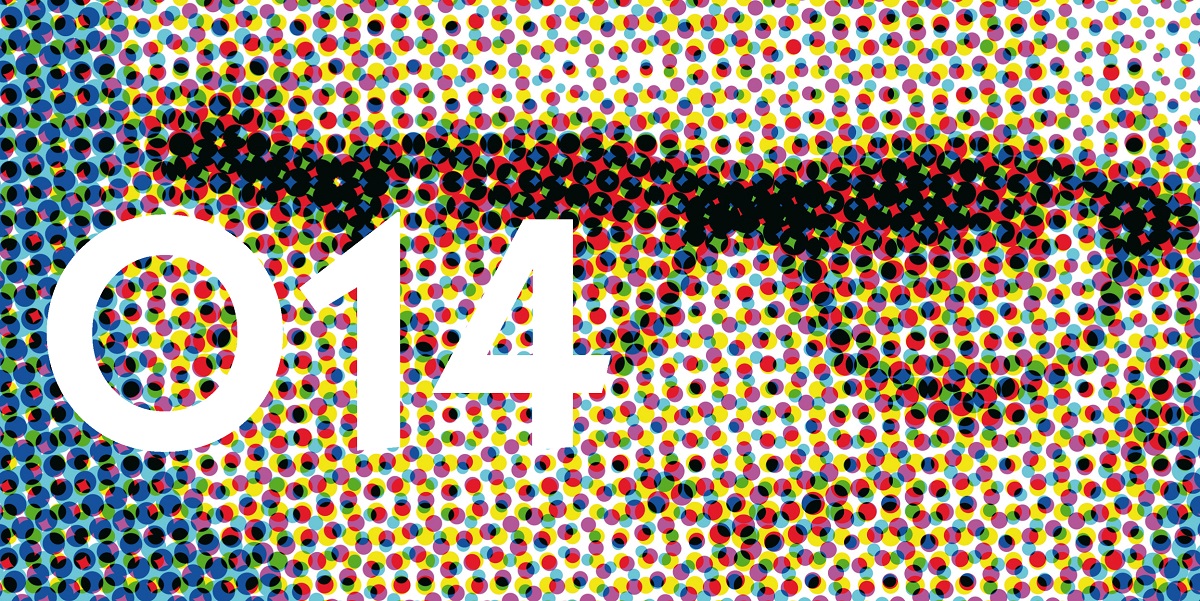 Around You
18.7. - 28.9.2014
60 days
200 artists
34 nationalities
19,000 visitors
SEE CATALOGUE 1 (Heu, pdf)
SEE CATALOGUE 2 (Futter, pdf)

The OSTRALE is one of Europe's largest international exhibitions of contemporary arts, and the third-biggest of its kind in Germany. It encompasses all forms of the visual and performing arts, and each year shows more than 200 works from all over the world. OSTRALE'014 is the eighth edition of this event and will take place from 18 July to 28 September 2014.
The exhibition is held on the Ostragehege, an island-like area in the city of Dresden. It was classified as an important area for habitat and species protection in 1997, and acts as a green lung for the city.
The artworks are mainly displayed in and around the impressive slaughterhouse complex that was designed by Hans Erlwein between 1906 and 1910. The impressive setting comprises 15 feeding sheds, each with a massive hayloft, and the small cattle stables in Haus 11 (15,000 m²). It also includes the concrete area outside the buildings, and a stretch of green wasteland (25,000 m²).
We accept submissions for all forms of the visual and performing arts, including painting, sculpture and installations, and sound, light, video, conceptual, action and performance art. You can also submit plans for works that are designed specifically for the interior or exterior of the slaughterhouse complex.

The eighth edition of the OSTRALE will once again bring a rich variety of contemporary art to Dresden. After crossing the Rubicon in 2013, we will be using 2014 to sharpen our focus on all things other and foreign. Our main interest lies with our neighbours living just across the border. We want to find out how their contemporary artistic positions, signature styles and perspectives differ from our own, and what it is that connects us. Europe can only function as a unifying force for culture and art if we acknowledge our differences and use them, on equal footing, as fodder for discussion and exchange. Diversity and contradictions are crucial to opening and expanding our horizons.
Our vision, the force that drives us, is the present, the world as it is now, with all its similarities, differences and contrasts, its many bridges and fractured lines. The OSTRALE exhibits free-spirited, open-minded art without subjecting it to value judgements, and offers visitors a unique space in which they can engage with one another and reflect on what they have seen.
OSTRALE'014 is open to the world Around You. It seeks to change the way we see the world and to sharpen our awareness of the things that are going on close to us. It wants to find out who we are and what it is that holds us together as a society, as political citizens, as art lovers, as elements of nature and as whole nations. For centuries, art has been a catalyst for change and a way of reflecting our opinions – either through the lens of fiction, surrealism or real life. Art raises important questions, builds bridges and encourages us to get involved.
The OSTRALE thus deliberately focuses on artistic positions that, both in Dresden and further afield, question, move, confuse and unite. We believe that by recognising different identities and modes of expression and by putting them on an equal footing as topics for discussion within contemporary society, we can help make Europe more cosmopolitan and open-minded.
The artistic discourse at OTRALE'014 will revolve around the following four sections:
International Exhibition of Contemporary Arts – based on an open application procedure
Horizons Renewed – an artistic platform for Dresden and the state of Saxony
Looking East – an exploration of our neighbouring countries and how their art scenes are evolving
Social Structures – art in a conflicted society
Artparcours
The OSTRALE O14 is open to the world "Around You". It should change our views and raise awareness of what is happening around us. Who are we and what holds us together as a society, political citizens, art lovers, elements of nature, as nations? Art has been a catalyst for change for centuries and reflects the opinions of people, whether fictional, surreal or direct. Art raises fundamental questions, builds bridges and invites participation. The OSTRALE offers a unique place for thoughts, discussions and reflections.
"Around You" - The world seems to be blowing up in our faces: in the Arab world social and ideological opposites collide. Europe as the body of a seemingly universal idea shows cracks. 'Freedom, equality, fraternity', the call of the French Revolution echoes back and forth between smartphones and tablets and is constantly reinterpreted. Media forms are (r)evolutionized by the democratization of technology and perforated by the spying methods of the secret services. In Japan, thousands of tons of contaminated waste flow into the sea every day. Social contexts are changing worldwide, the 'glue' in the most diverse societies is disappearing - more and more...
Thereby, OSTRALE focuses on artistic positions which, here as well as elsewhere, raise questions that move, irritate and connect. In the recognition of different identities and modes of expression, as well as their equal participation in the discourse within the contemporary world, we see important potentials in a Europe open to the world.
Exhibition venues: the Western and Eastern feeding stalls, the donkey shed, the outlands and House 11 in the historical Erlwein slaughterhouse of Dresden, Messe Dresden, Villa Baumgarten
Curators: Nadine Bors, Andrea Hilger