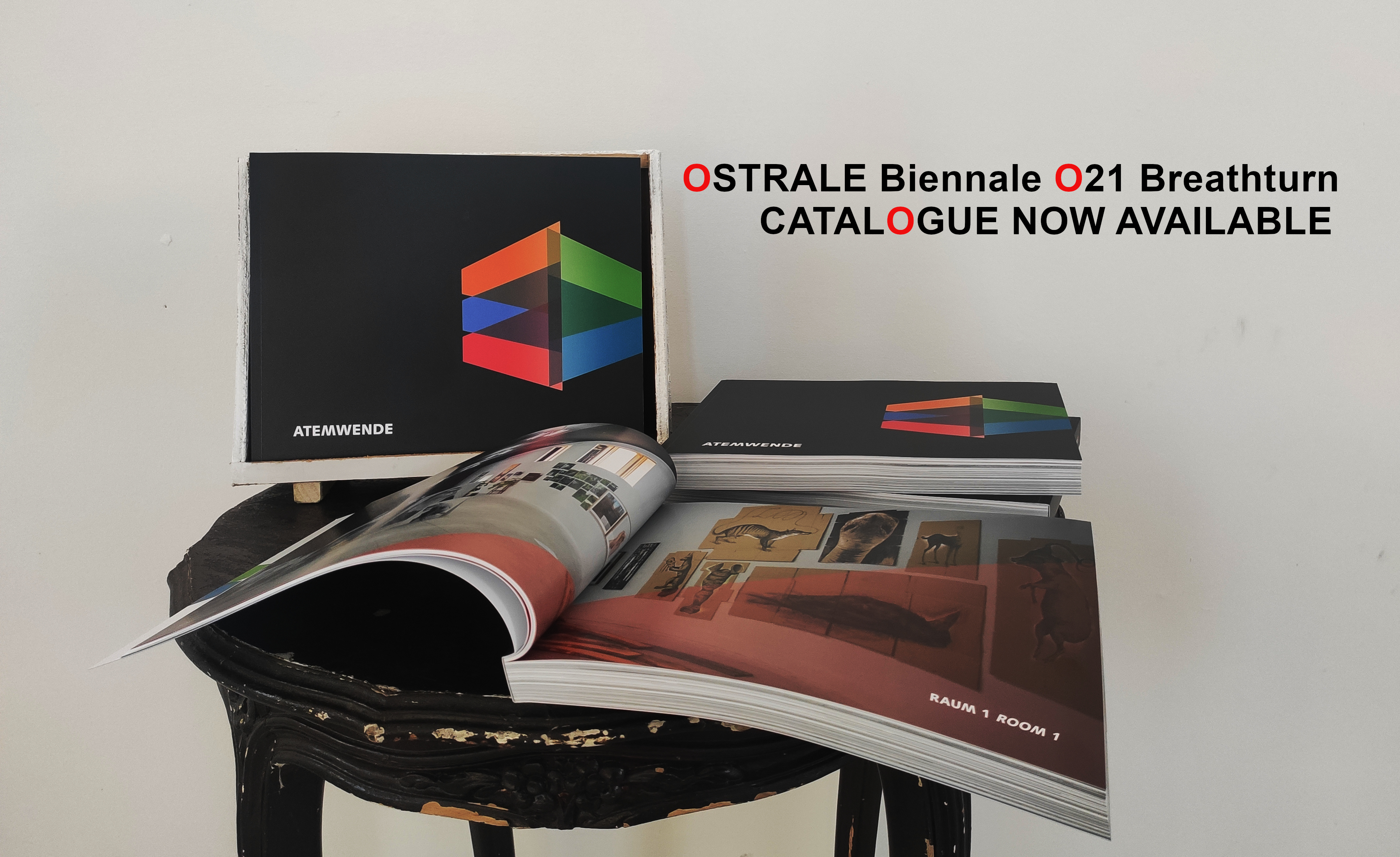 The OSTRALE Biennale O21 Breathturn international exhibition of contemporary arts has closed its doors on the 3rd of October 2021. During the 3 month opening period, 25.000 visitors have come to the exhibition venues in the Robotron Kantine, the Stadtentwässerung Dresden and the Gedenkstätte Bautzner Straße memorial museum, among them 2.500 students.
The 384-page exhibition catalogue is now available at the OSTRALE.Basis (Rethelstraße 45), which is open to the public free of charge, at a price of 25 euros. It can also be ordered online through the email address post@ostrale.de. It documents the 557 works of 138 artists from 34 nations, including descriptions of the works and all photographs taken in the exhibition.
Selected artworks from the OSTRALE Biennale O21 will be presented in the course of 2022 in Budapest (Hungary), Split (Croatia) and Kaunas (European Capital of Culture 2022, Lithuania) as part of the EU co-funded cultural cooperation project Flowing Connections.
THE OPEN CALL FOR THE 2023 EDITION OF THE OSTRALE BIENNALE WILL BE PUBLISHED AT THE BEGINNING OF 2022